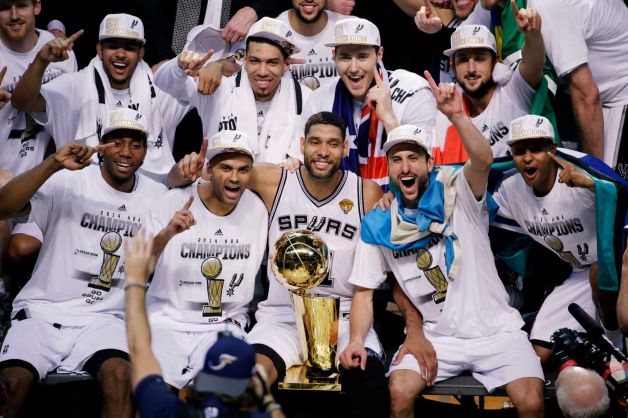 On Wednesday, June 18th, at 6 pm the Spurs will begin their championship parade on the River Walk. The Spurs will move through the River Walk area, and then take the party back to the Alamodome for a special ceremony at 9 pm.
The Spurs won their fifth championship, defeating the Miami Heat in five games and cementing themselves as one of the NBA's all-time best franchises. The face of the organization, Tim Duncan, has been apart of all five championship teams and was key in moving the Spurs from a team at the bottom of the barrel to now a basketball super power.
This celebration commemorating the 2014 Championship will be one for the entire community. It will be a time for the city of San Antonio to come together and celebrate all the Spurs have accomplished for this community.
All My Sons is proud to be a part of this great city, and is proud to share in the celebration. We hope San Antonio will continue to move on to do great things! Come out and support our boys on Wednesday, Go Spurs Go!
Source: http://www.nba.com/spurs/news/140616_nba_championship_celebration